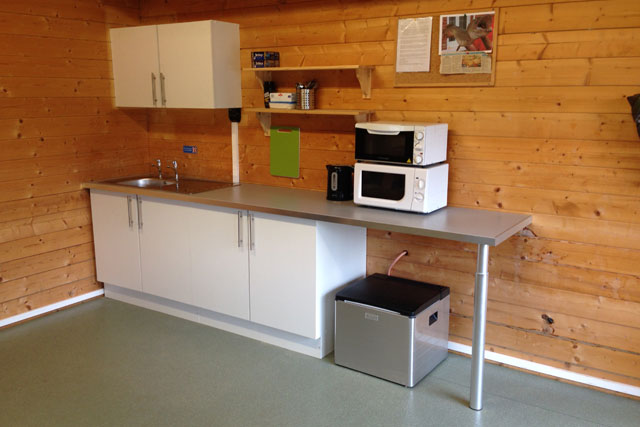 Kitchen Cabin
Located by the car-park, the kitchen has hot & cold water. There is a small gas fridge for food items and also a large coolbox that can be used for bait (ice can be purchased at supermarkets). The cabin is equipped with a small camping oven, microwave oven, kettle and dining table. There are 240 volt UK power sockets available, powered by a generator and a 300 watt solar powered supply for charging mobile phones or your bait-boat batteries.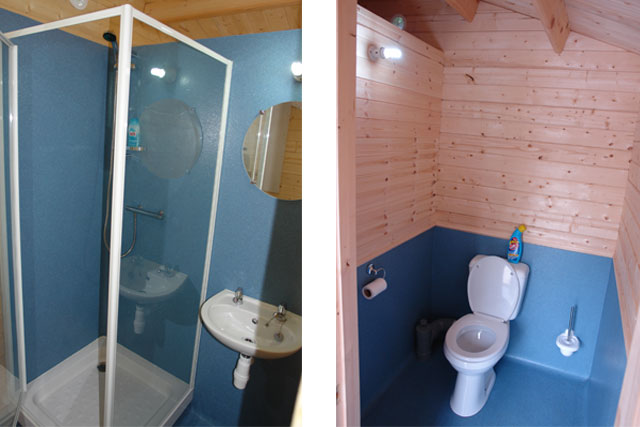 Shower / Toilet Cabin
Situated next to the kitchen cabin, you'll find the toilet, shower & washbasin, with hot & cold water. No more running into the bushes, but please don't forget to bring your own loo roll!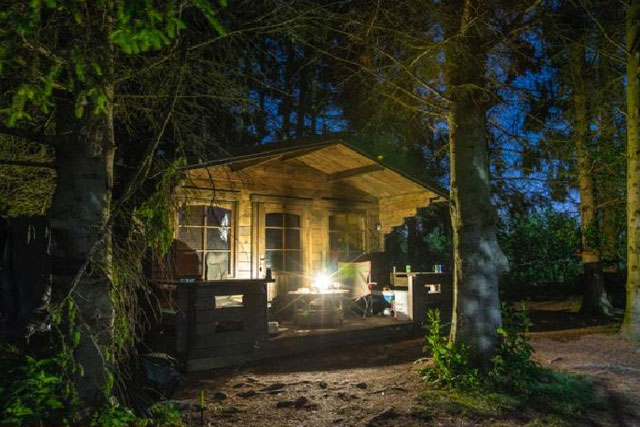 Pine Lodge
Pine Lodge is a log cabin at one end of the lake situated in a mini pine forest, right next to its own double swim. Pine Lodge is very popular with couples, dads with young sons or just friends who want to fish together. Please note, anglers will still need their camping equipment as Pine Lodge doesn't have any facilities inside.
BBQ area
We have a large oil drum BBQ area located next to the dining cabin, which anglers are welcome to use. Charcoal & firelighters can be purchased from the local supermarket.
Parking
Three Islands Lake has plenty of space to park your vehicles in our car-park right next to the lake. The cabins and trolleys are situated within the car-park area, so you won't need to struggle with your gear.
Trolleys
For your convenience, trolleys are located in the car-park to assist you with getting your fishing gear to your swims.